'Naturally Stronger is a corporate vision'.
Stefan Even, cultivation adviser for tree nurseries at Plant Health Cure, explains more about the effect of a natural soil on the plant. As a producer and supplier of soil improvers, vegetable fertilisers, rhizosphere bacteria, mycorrhizae and plant reinforcers, we visit many growers and assist them in their greening and cultivation optimisation. The starting point here is: working from soil and plant resilience, with the aim of growing a naturally strong plant. A resilient soil is characterised by a good structure, sufficient nutrients and good soil life, including the right bacteria, fungi and worms. The right balance is needed for a resilient soil. The soil bacteria ensure the release and conversion of minerals into nutrients that can be absorbed by the plant. In addition, the rhizosphere bacteria and fungi provide protection against external attackers.
This natural protection of the root is an indispensable link in a resilient soil. The mycorrhizal fungi increase the absorption capacity for water and minerals by up to 700 percent. As a result, the reach of the roots is many times greater and water and nutrients located further from the root are handled more efficiently. As a result, the plant will experience less stress and be less sensitive to drought and nutrient deficiencies in the immediate vicinity of the roots. In cultivation, we see that the application of mycorrhizae visibly increases root intensity. But at least as important is the fact that the chances of attack and survival of the plant in the supply chain are strongly increased, so that over-nutrition is reduced to a minimum.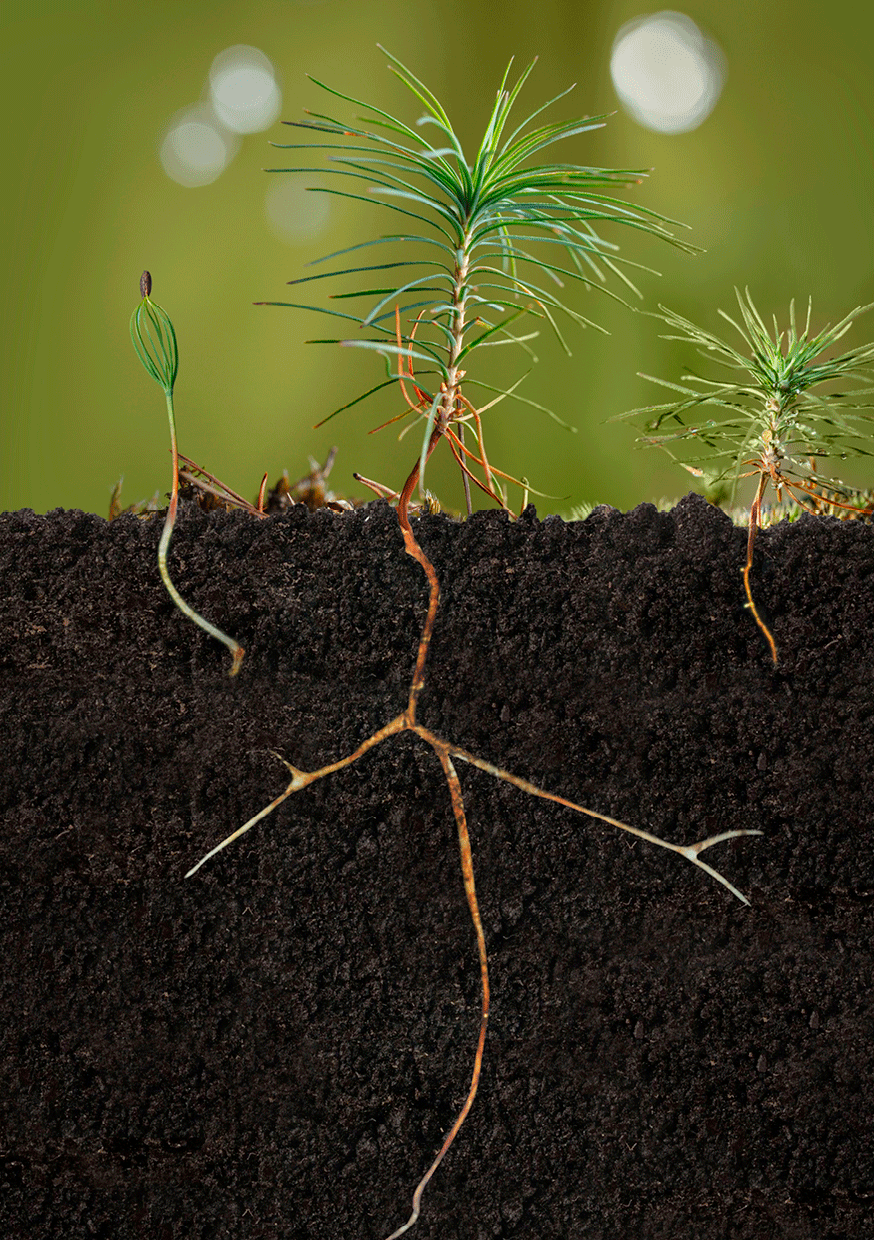 According to Even, the limited absorption capacity of the (transplanted) plant, combined with poor rootability and a lack of soil biology, often leads to problems with fouling and road growth: 'Proper plant preparation, where the right biology is introduced into the root environment, is crucial for good road growth. By adding mycorrhiza products at planting, the attack of the plant is strongly promoted and drop-outs reduced. This, of course, makes the plant stronger.
Sales
Although according to Vreugdenhil the Naturally Stronger growers are primarily motivated internally and not by the market, Vreugdenhil can easily keep up with the trade. There are probably enough growers with a lower cost price, but perhaps they are in a different market. That also makes a difference. In the end we just supply part of the regular market.
Investing in the future
All in all, the grower is more concerned with his working method than with the pecuniary gains. With hindsight, you may realise that you could have earned more in other ways. But I bet on this working method and wouldn't have wanted it any other way. Apart from that, it was a long-term investment. I expect Natuurlijk Sterker to earn more in the future and to make a difference with this label.